Canadian made Furniture!
We supply Top Quality Canadian Manufactured Furniture with the added benefit of offering you our Design Expertise! Whether you're dreaming of a new home, undertaking a renovation, in need of a consultation for furniture packages or looking for that side lamp we're here for you.
Tailored to YOU!
Let us be your first stop. Whether you're building, renovating or re-modelling your home we have an award winning certified staff member to help you! Let us design your home plans (new or reno), create vision boards for your home design color palate, offer furniture packages for every room and budget and consult with you every step of the way. Take the worry out of your largest investment and work with us. In 3 easy steps, you'll have the home of your dreams! Which option best describes you?

Building or Renovating
Whether you're building or renovating we are here to help. From plan designs to vision boards we're here with you pillar to post!

Purchasing a Home
We work with you and your realtor to make sure that your purchase becomes your dream home. From on-site consultations and recommendations to complete packages – we're here for you.

Updating or Restyling
Time to update that furniture or the colour palates in your home? Find that your home isn't aging well as the time passes by? We would be happy to offer you some advice and visuals to get your design vision off the ground.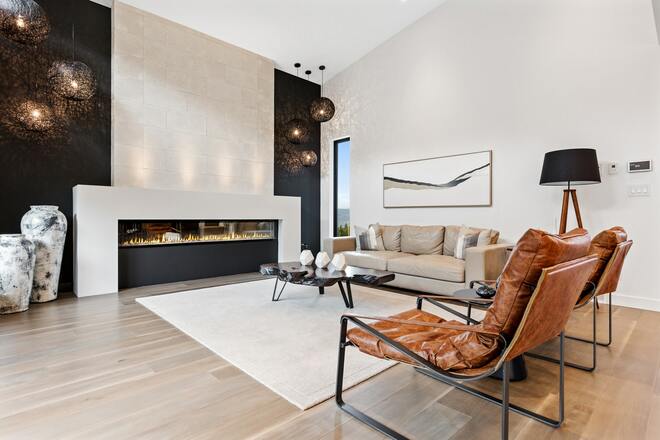 Join Us!
Calling all designers, builders, realtors, developers and trades. Did you know that we offer a co-working space for all businesses in the construction industry. Meet with your clients, collaborate and work with our interior designers and treat our home as your own. With 2 private meeting rooms, a larger presentation room and 2 co-working desk spaces we welcome you to join us. Get out of the coffee shop meeting routine and increase your brand by partnering with us in our community space.
From The Blog
Join our interior designers once monthly as we share tips, tricks, fun finds and great information.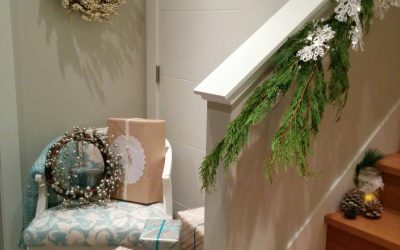 Why just the halls? Christmas is such a magical season and the one time of the year where we can truly deck out our entire house. It starts at the front door, if you don't have the space for some beautiful adorned urns by the front door, a fresh evergreen wreath will...
read more