The Best Design for Every Environment.
Indoors, outdoors, new or old – let your design journey begin at Portfolio Interiors. Our dedicated staff will help customize a space just for you.
From the initial conception drawing, we are with you pillar to post.
Do you have a concept in mind of what your dream home will look like? Let our team bring that to fruition – home plans through the finishing touches – let your design journey begin at Portfolio.
Purchasing a Home?
Make your home your dream oasis from the first walk through. Take one of our certified interior designers with you on your home tours to discuss on location furniture sizing and placement as well as color schemes and ideas to customize the space. 
Our fully customizable furniture packages add simplicity to the process of designing your dream space. Carefully curated by our expert award winning interior designers, let these sample lookbooks act as a baseline guide to tailor your style to your home.
Our storefront is more than just a showroom.
We're pleased to partner with local realtors, interior designers, contractors and developers from within the Kamloops, Salmon Arm, Williams Lake, Sun Peaks, Merritt and surrounding areas to offer a home base. A place to meet in one of our private rooms to discuss all of the details of your dream home.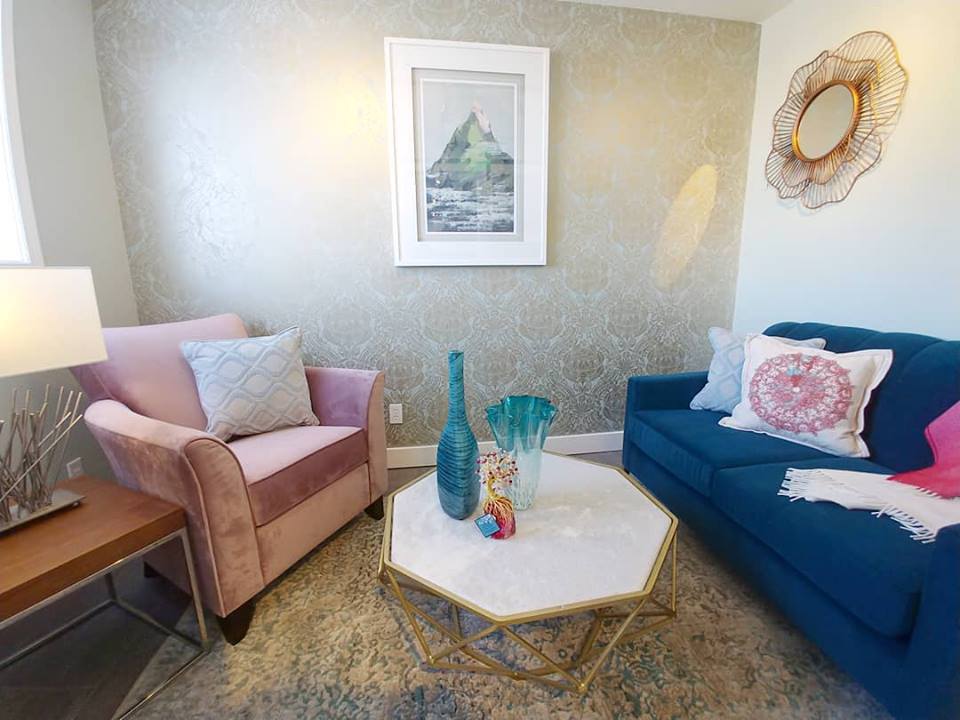 Our Design Process
From our first meeting, we are committed to give you the best customer service experience. Custom experience for every need. Whether it's choosing new Canadian-made furniture, designing your dream home, working on furniture placement or simply updating your existing space to better suit your needs, we're here to listen and offer many suggestions and advice.

Research
Let's get to know each other, your vision, your needs, your wants and your desires. Building, renovating and/or redesigning doesn't have to be stressful. Sit down with one of our award winning certified designers, let them listen to your goals and personal styles to create the perfect space customized to you.

Design
After your initial meeting with us, we go to work. Sourcing the perfect pieces to your design puzzle at the best price. You will be presented with a vision/design board that we will work together to customize even further so you have exactly the end product you are looking for. Working with you and for you, our non-commissioned sales staff won't stop until you're happy.

Build
Once you approve the design we go to work. Working with your trades (if needed) and all of the suppliers to make your masterpiece come to life. We're with you every step of the way. Continually in communication and updating you at every step we make sure that you're happy with the progress and process.